Welcome to the Locals Map!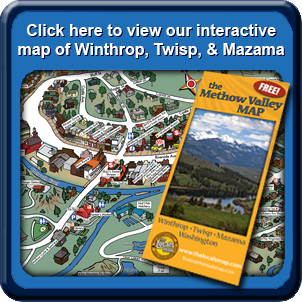 Your New Methow Valley Tour Guide!
Let the Locals Map guide you on your next adventure!
Explore Winthrop, Twisp and Mazama with ease using our map.
Use the interactive map to discover where to: eat, sleep, shop and play before you get here.
Where can I get one?
The Locals Map is everywhere in town! You can find them in shops, the visitor centers, hotels, and restaurants.
Get a map sent to you before you arrive. Just email us!